*Don't say it*
Though the legislation says 150, U2 will be going down to 144 pax on the A319 and deploying them on high freight demand routes, or so I'm told.
For those who don't know, there will follow a very concise history of the U2 A319 debacle:
Easyjet approached Airbus in 2003 with a proposal to build some high density A319s. Various teams went away and priced up their requests and it came back that they would be buying A320s with 24 less seats and it really wasn't advisable to go for such a radically altered product that would actually perform worse in every field, other than CASM on some very niche routes. The director in charge went back to their board and proposed that they bought A320s instead as what they were ordering was essentially an off the shelf A320 modified into a smaller aircraft. One very senior figure at easyjet was having none of this, and so the painful process of modifying supply chains,
and some actual components, began. On a personal note, I always recall new additions to the team who spotted the obvious flaws in this idea impressing me. It was something of a litmus test for spotting talented people.
Fast forward to 2008 and BA have cancelled their franchise deal for bucket and spade ops with the struggling GB Airways. U2 are short on capacity and their refreshed senior management snap up GBL, acquiring a number of in-service A320s in the process. Immediately U2's bean counters are very impressed with their new toys and the revenue they can bring in, especially on their high demand routes that often sell out long before the demand dries up. At this point several A319s are already being offloaded to a niche carrier in Oceania and a US ULCC.
*Nicholas Arson starts tuning up*
In the market for significantly more capacity and recognising the inherent flaws in the 156 pax A319s, U2 management visit Airbus and actually ask why they weren't encouraged to take up A320s in the first place. If you're wondering what that looked like I can sum up the reaction of the assembled good folk of Airbus thus: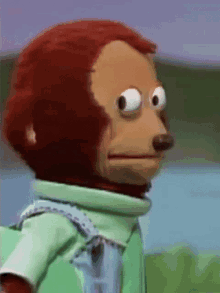 And then they order A320 (and a handful of A321). Hundreds of people who dealt with the last order have the Hives stuck in their head for the next week. U2 love their new toys and even help with the development of neo variants, just not the A319.
A million great ideas...