Nope, they didn't dust off the old Concorde. They used a 744.
The crew of G-CIVP made the best of storm "Ciara" that is rocking Central Europe as we speak, and set a new post-Concorde track record for the route JFK-LHR: 4 hours 56 minutes, 17 minutes faster than the previous record held by a Norwegian 789. They landed in LHR 2 hours ahead of schedule.
Top speed was clocked at 1328 km/h. Technically, that is supersonic, however due to the strong tail wind, they still didn't break the sound barrier.
https://www.flightradar24.com/blog/brit ... ed-record/
Concorde usually took 90 minutes less for the same route.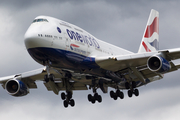 A Virgin A35K (G-VPOP) that operated the same route simultaneously needed 1 minute longer.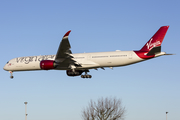 Ideology: The mistaken belief that your beliefs are neither beliefs nor mistaken.